Cllr Rob Nunney, Natalie Bennett (centre), and Astrid Johnson.
Manchester Green Party welcomed Green Peer Natalie Bennett to the annual general meeting (AGM) in November, where members heard Natalie speak about her insights following attendance at COP26 in Glasgow.
Natalie, who was Leader of the Green Party from 2012 to 2016, joined for the in-person event in Manchester City Centre and took questions from members, alongside offering a fascinating insight into her work as a member of the House of Lords.
Speaking at the meeting, Natalie Bennett said: "The thing that inspired me most about COP26 was the fringe events where young people stood up for the planet and where people marched in their thousands to say no to fossil fuels.
"For me, this was the 'alternative COP', the one where the really amazing work was happening, not in the Blue Zone where politicians debated.
"We must remember that the UK is still chair of COP26 until Egypt takes over next year, and we must use this time to make good on the promises made at COP and make the vital policy changes now."
Natalie expressed her hopes of the Green Party increasing its councillors in Manchester, of which it currently holds one seat after winning Woodhouse Park at the Manchester City Council elections in May 2021.
"Greens in Manchester can be the official opposition. This is an enormously exciting time to be in the Green Party, and this is the time to get out the message of hope – of a Universal Basic Income, a four-day week, and policies that create a society that works for all."
November's AGM also confirmed the committee for Manchester Green Party for 2021/22 following an internal election and saw members have the opportunity to ask questions, find out more about volunteering and the local party's plans for the Local Elections in 2022.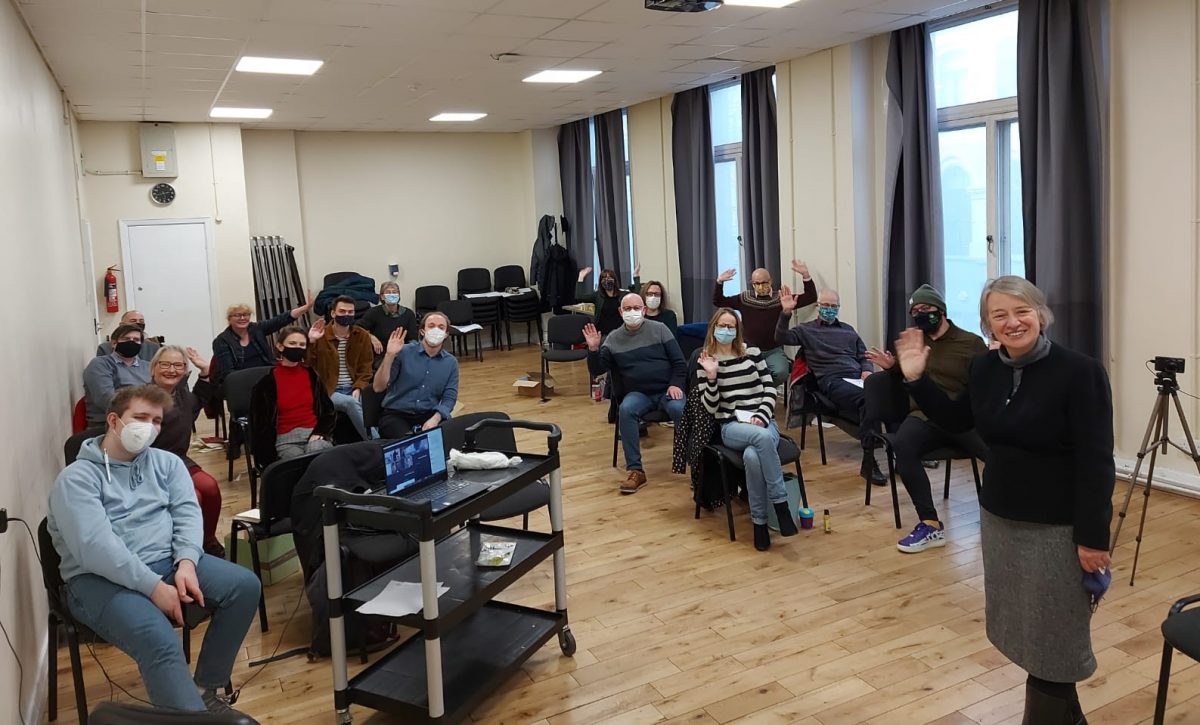 Newly elected Co-Chairs Norm Cassidy and Scott Robinson, said: "It was a pleasure to welcome Baroness Bennett to Manchester to hear her fascinating stories of working in the House of Lords, and to find out more about her experiences at COP26.
"Manchester Green Party is always delighted to host distinguished speakers from the Green Party, and we were pleased to run a hybrid in-person and online event for the very first time, allowing members to come together and participate whether at home or at the venue.
"We now have a strong committee of volunteers in place for 2021/22, which will guide the local Party through the upcoming 2022 Local Elections where we will once again be looking to stand candidates in every ward across Manchester."
Anyone who is interested in becoming a member of the Green Party and getting involved locally, can sign up here – or contact our membership team for more information.