Find your candidates:
Your ward is written on your polling card.
Or you can look up your address on whocanivotefor.co.uk
Remember to take photo id.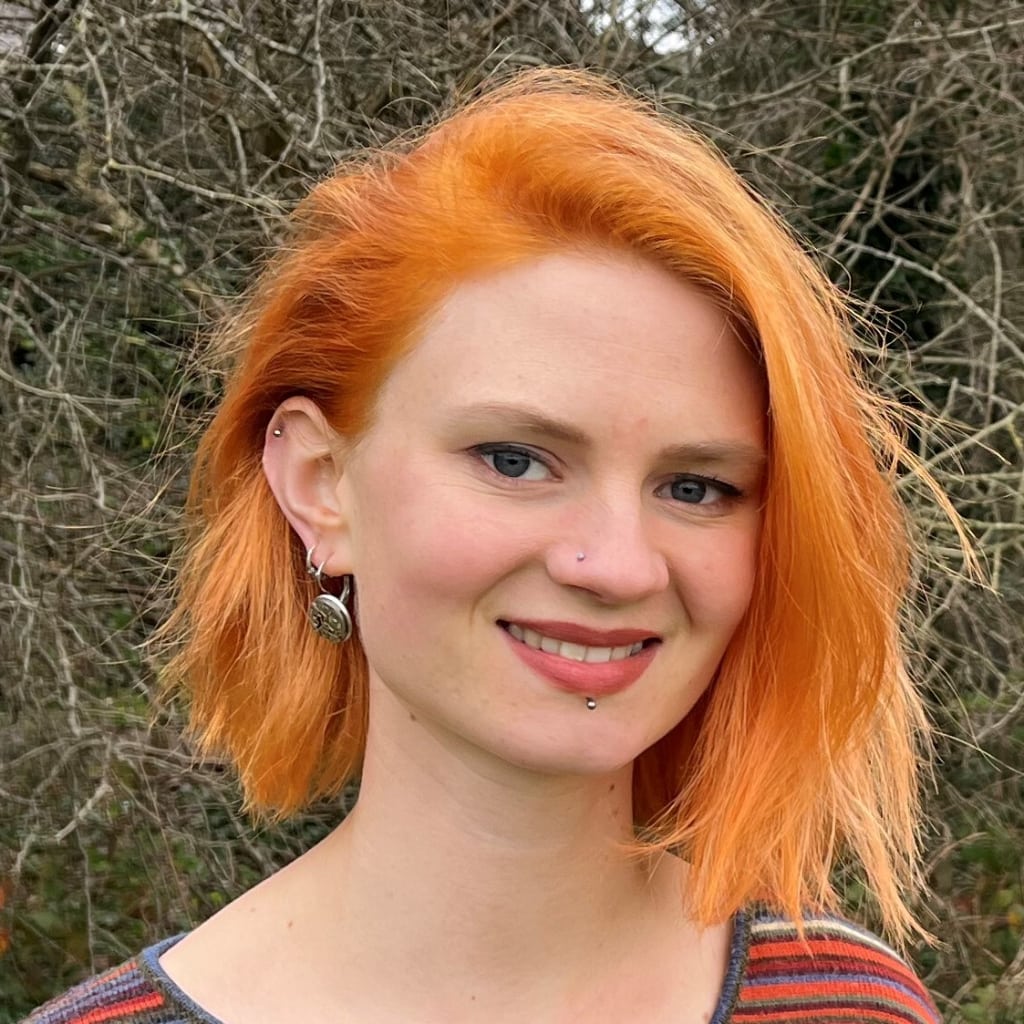 Woodhouse Park
Anastasia Wiest
My name is Anastasia and I am very excited to be standing as a council candidate for Woodhouse Park in the city of Manchester. I have been a Green Party member for over two years and have been so excited to see us go from having one councillor to being the main opposition party in that time!
Because we are one of the biggest cities in the UK, what we do here can set a precedent for other cities to follow. Our Labour-led council has become complacent and is lacking the radical ideas or drive that we need to create a better society.
If elected, I would love to be a voice for young people in my ward, who are underrepresented in politics. In general, I also hope I can inspire more people to engage in politics, by demonstrating that people should be able to expect active and caring local politicians.
If we are to enact real change, we need a movement that is inclusive and recognises that social and environmental justice must come hand in hand. I'm very proud of what's already been achieved in Manchester, and hope we can do even more with another voice on the council.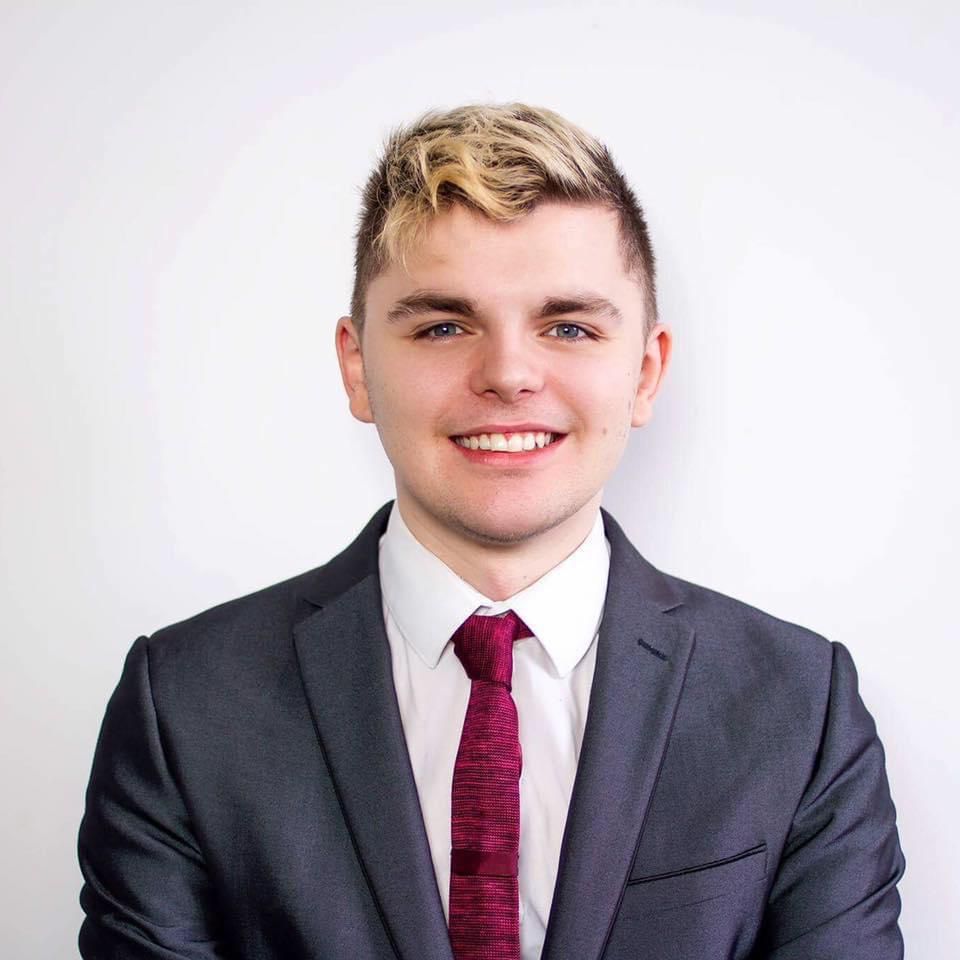 Ancoats & Beswick
Jacob Buffett
Jacob moved to Manchester a decade ago and in that time has been an active part in the community. Chairing the MMU LGBT society for 2 years and being a member of the Ancoats Neighbourhood watch.
He joined the Green Party because Jacob cares about the environment, public health and protecting civil liberties.
Jacob is running for Ancoats & Beswick because he wants to be more actively involved with cleaning up the area, protecting Green spaces and keeping the ward safe.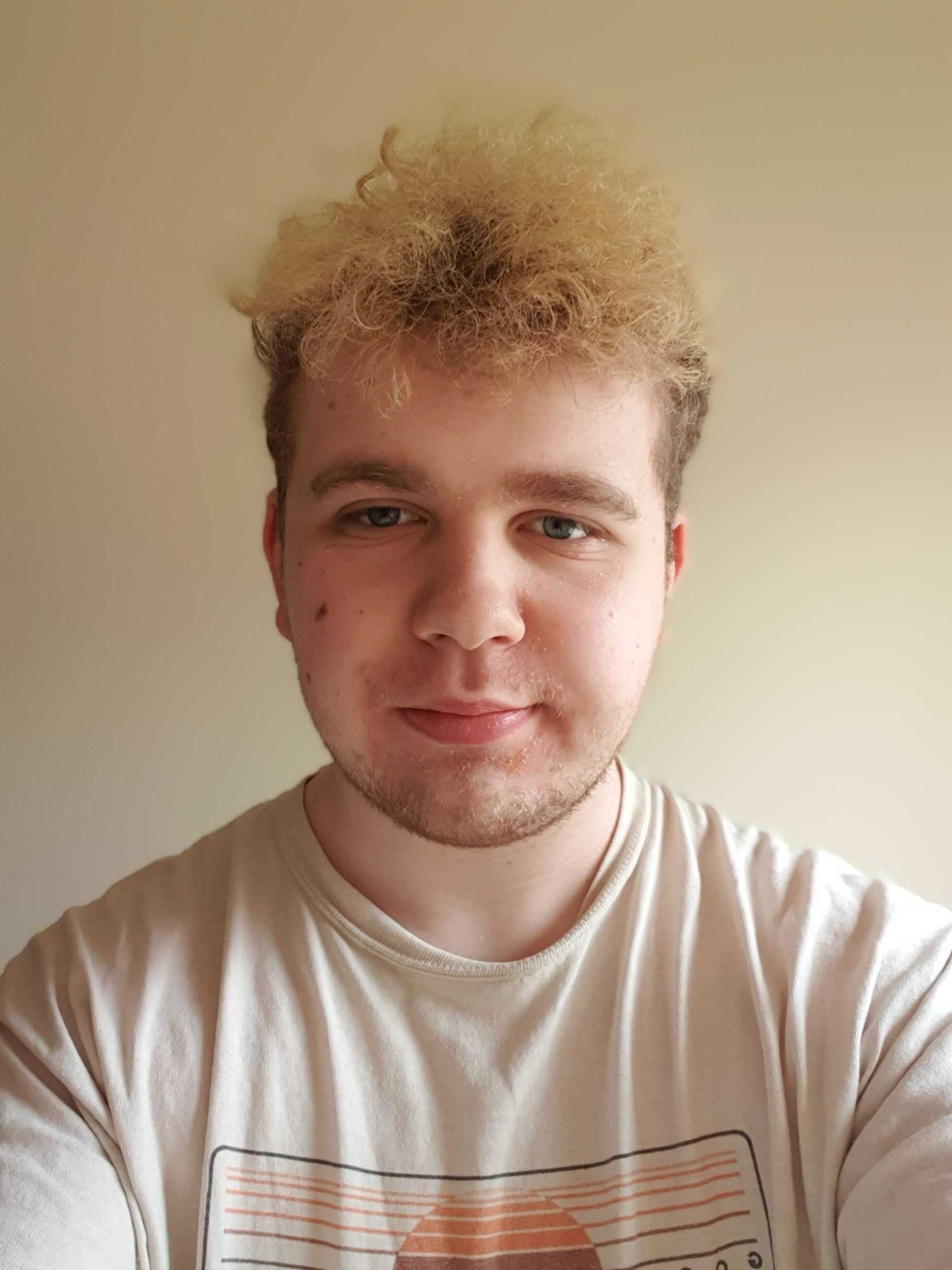 Ardwick
There are two seats up for election in Ardwick this year.
George Morris
George is a student at the University of Manchester and has been an active member since he joined in 2019. He is passionate about our city providing for the needs of everyone and delivering social, economic and climate justice for all.
& Niall Wright
My Name is Niall Wright. I'm a dedicated and passionate member of the Green Party, committed to creating a greener and more sustainable Manchester. At 37 years old, I have many different life experiences and a fresh perspective to politics. I am deeply invested in creating a more just and equitable society for all, and believe that environmental protection and social justice go hand in hand. As a local councilor, I will work tirelessly to promote green policies, protect natural resources, and advocate for a healthier and more sustainable community.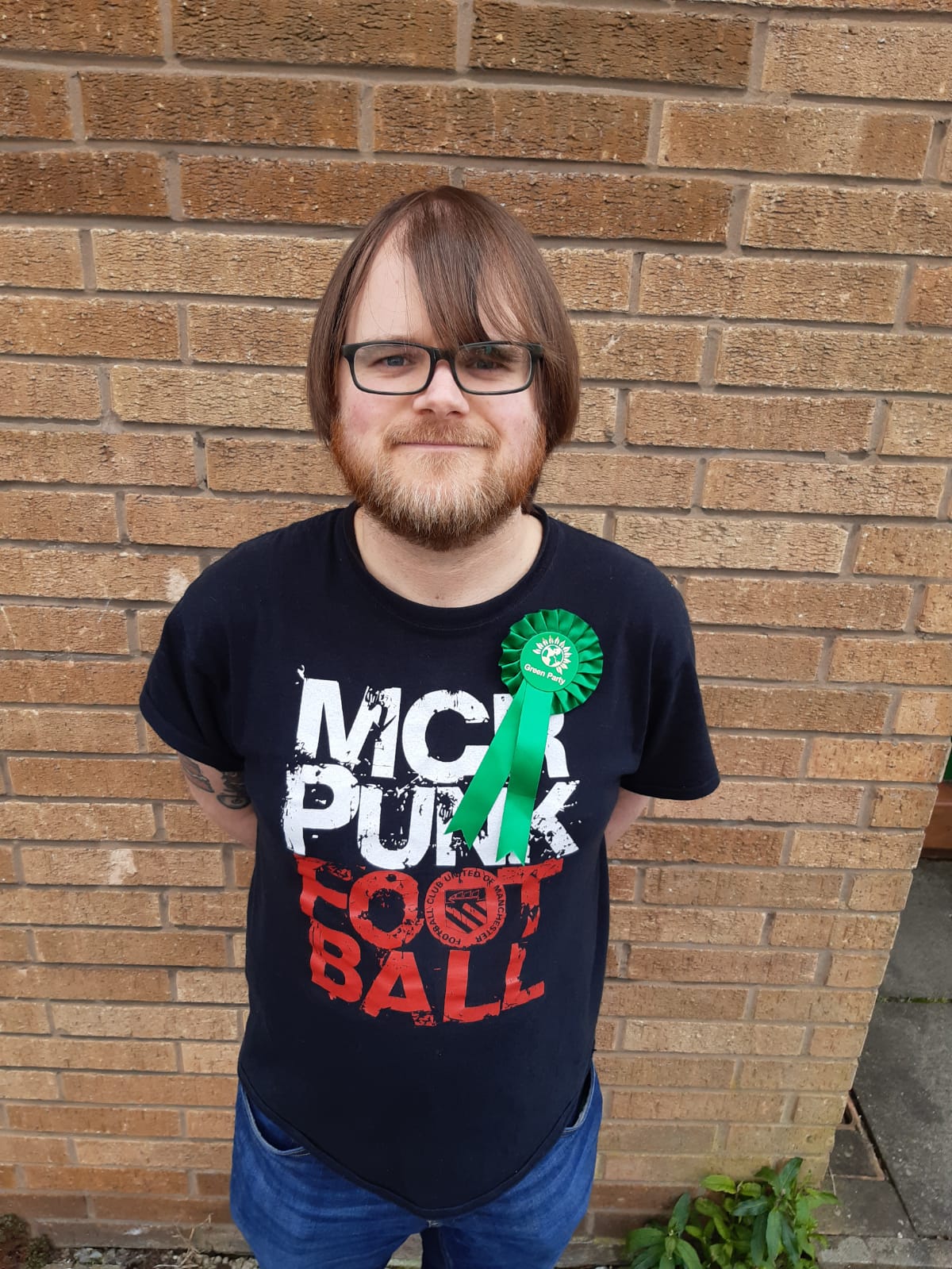 Baguley
Jake Welsh
Jake has been an active member of Manchester Green Party for the last 11 years standing in elections and holding many posts in the party, notably being a Green Party candidate for the North West England region for the 2014 elections to the European Parliament. He is a retail worker working in Manchester City Centre where he is the USDAW Union Rep for his workplace. In is spare time Jake loves supporting local live music as well as supporting local football teams FC United of Manchester and West Didsbury & Chorlton AFC.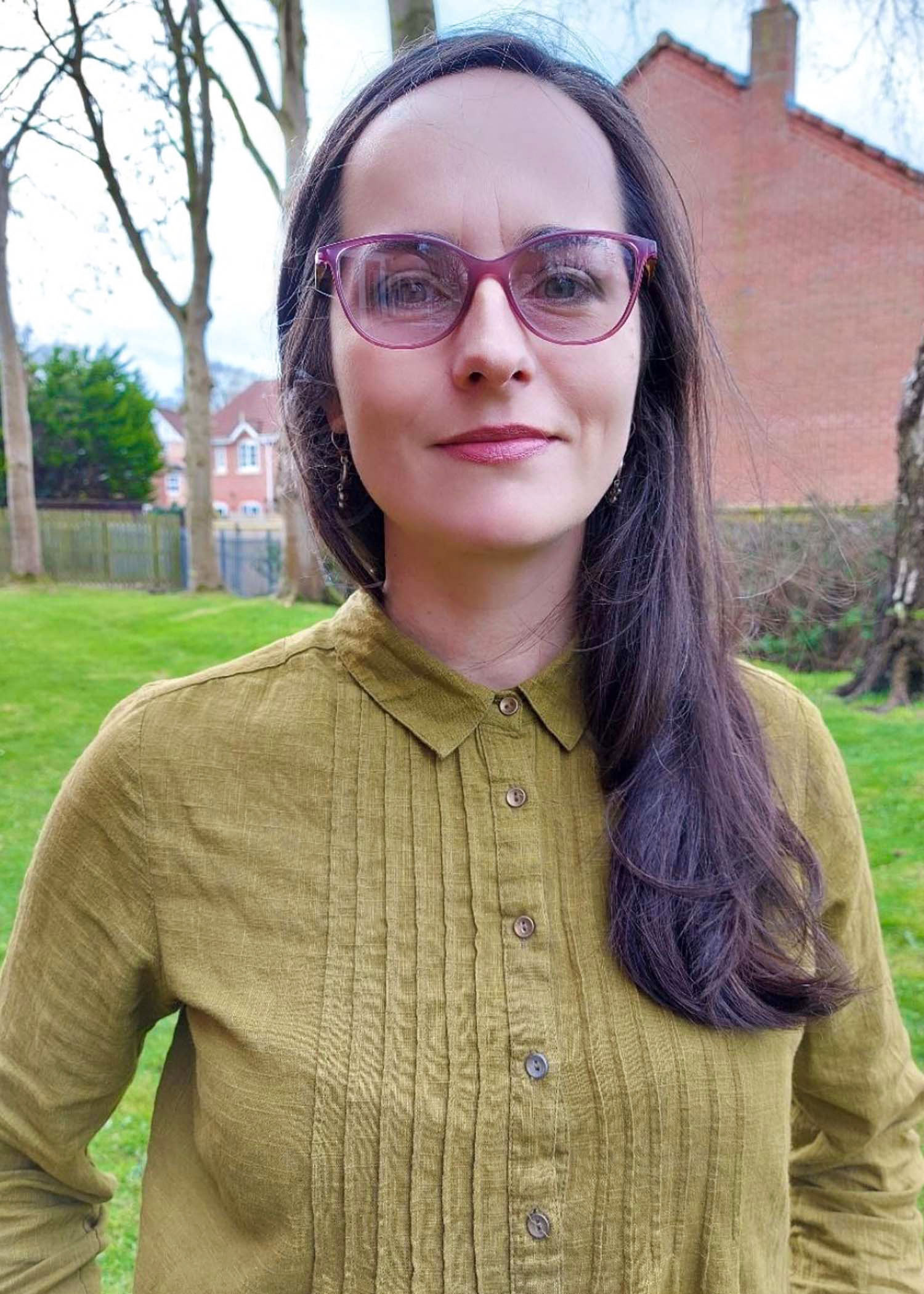 Brooklands
Grazyna (Grace) Buczkowska
Grace is a programmer from Poland who has lived in Brooklands, Wythenshawe, for over a decade. She has been a volunteer and a secretary of a Wythenshawe litter picking group right from its beginning. Concern about climate and biodiversity emergency is what keeps her motivated to act locally by acting on litter and improving green areas, parks and woods. As Brooklands candidate she will oppose sacrificing the valuable green spaces for development. Being a keen cyclist she will call on Manchester council to fully implement the Wythenshawe Active Travel Scheme without further delays and cuts. She will also urge the council to properly maintain the existing cycling infrastructure.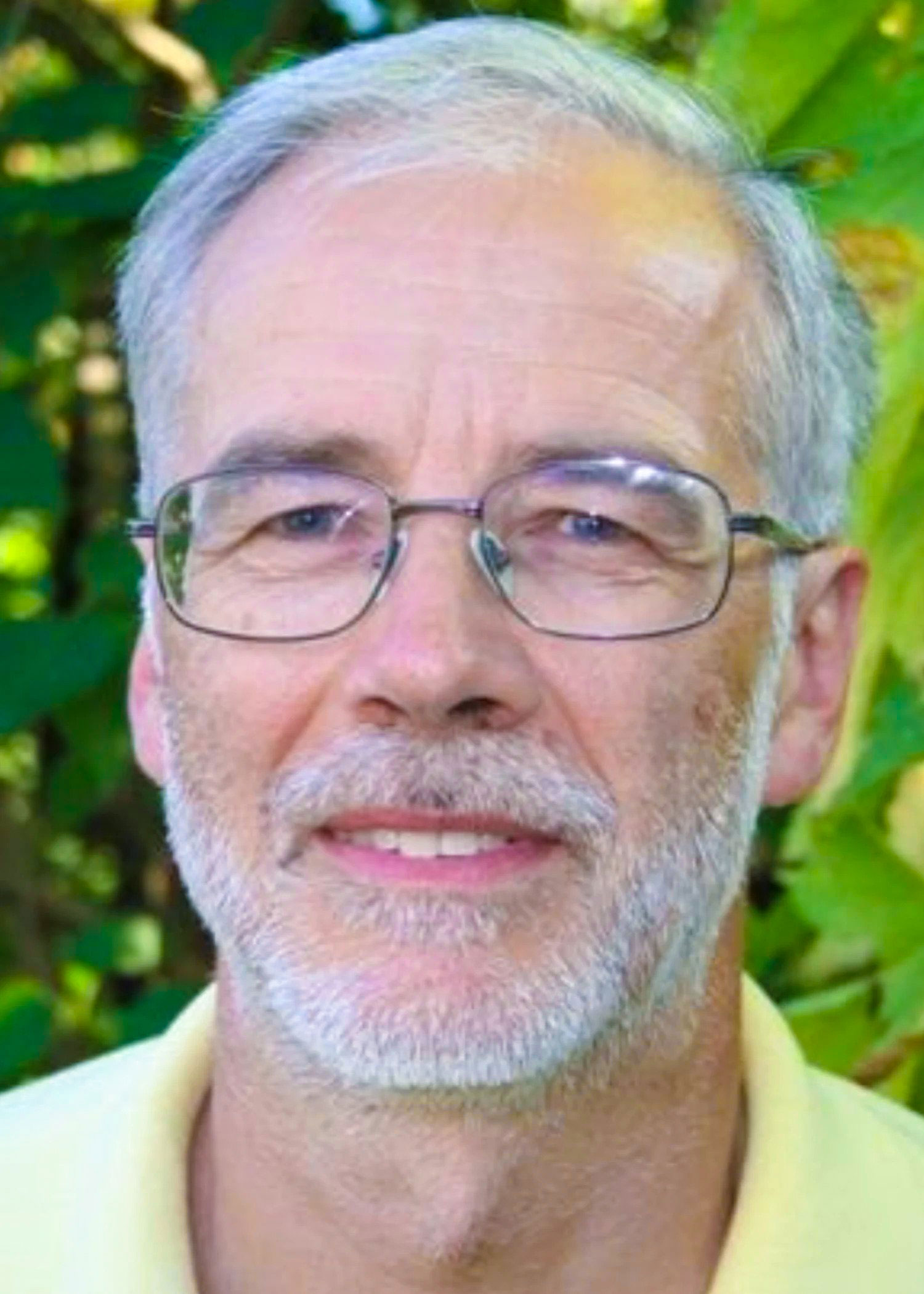 Burnage
Dick Venes
Dick is a retired brewer and environmental consultant. His priority if elected will be to ensure that the Council does the best it can for all residents of the Burnage ward, in an environmentally sustainable and fair way. He would also work to improve the Council's progress on climate change issues. He is a founder member and former treasurer of the Friends of the Fallowfield Loop.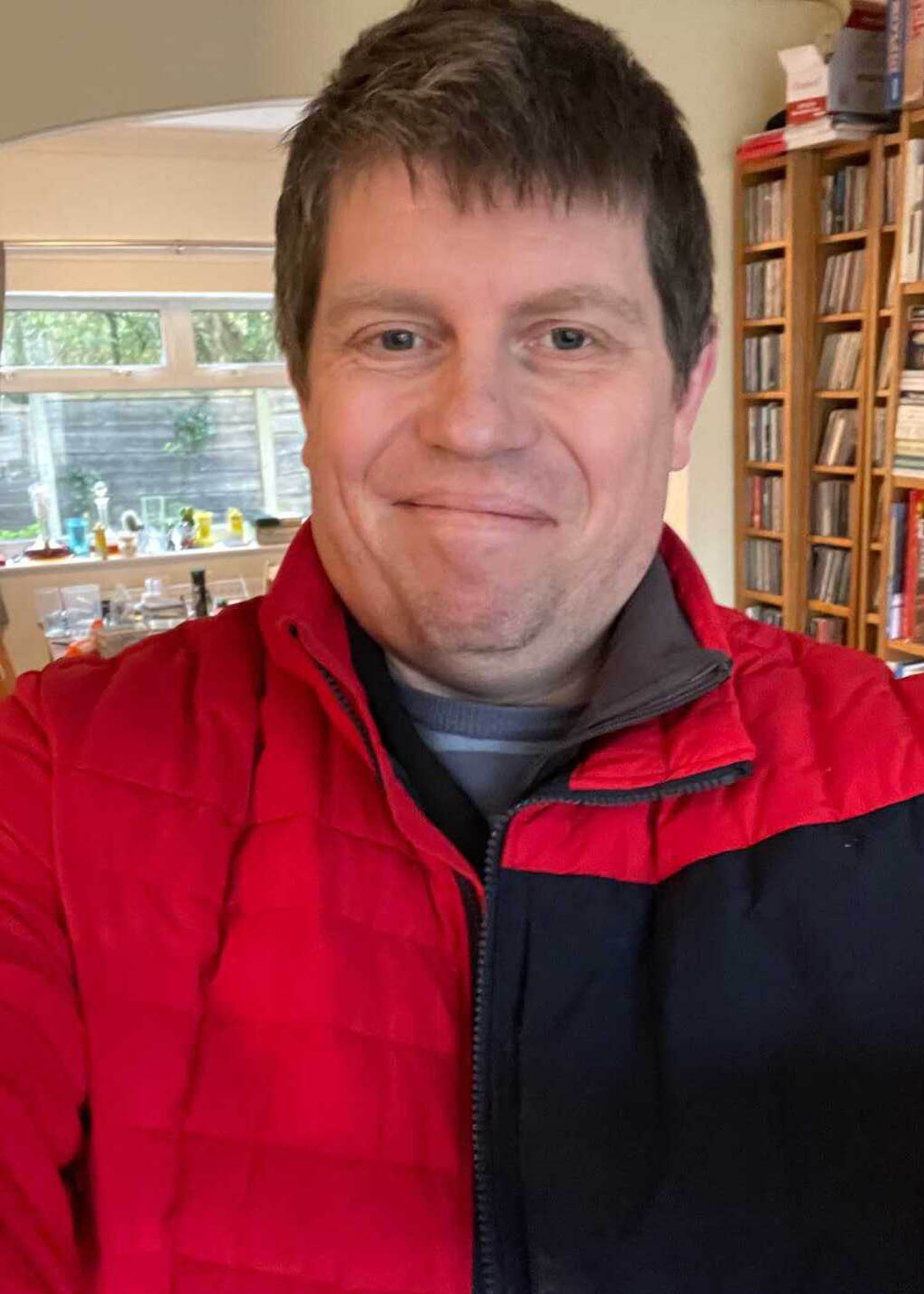 Charlestown
Paul Hodges
Paul is a healthcare statistician. He has lived in Manchester since 2016 and loves the friendliness of its neighbourhoods, particularly through the pandemic. He also volunteers for the Mustard Tree homelessness charity. He is passionate about the need for more social housing throughout the city. He feels Manchester's public transport should be more integrated and cheaper. He hates the amount of fly-tipping and litter whether they are blighting our housing areas or precious green spaces. He loves mountain biking and climbing.
Cheetham
Ben Dundas
Ben is a particle physicist, having studied at the Open University and University of Manchester. His scientific training leads him to push for firmly rational and evidence based solutions to our city's climate and environmental challenges.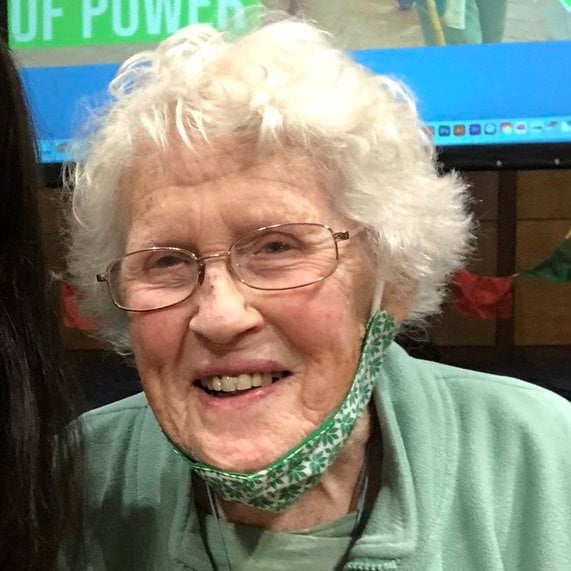 Chorlton
Anne Power
At the age of 91, Anne is a revered environmental activist and has been involved with the Green Party since the early days. She fought and won against fracking in Preston, and is a familiar face to the people of Chorlton where she has lived for many years.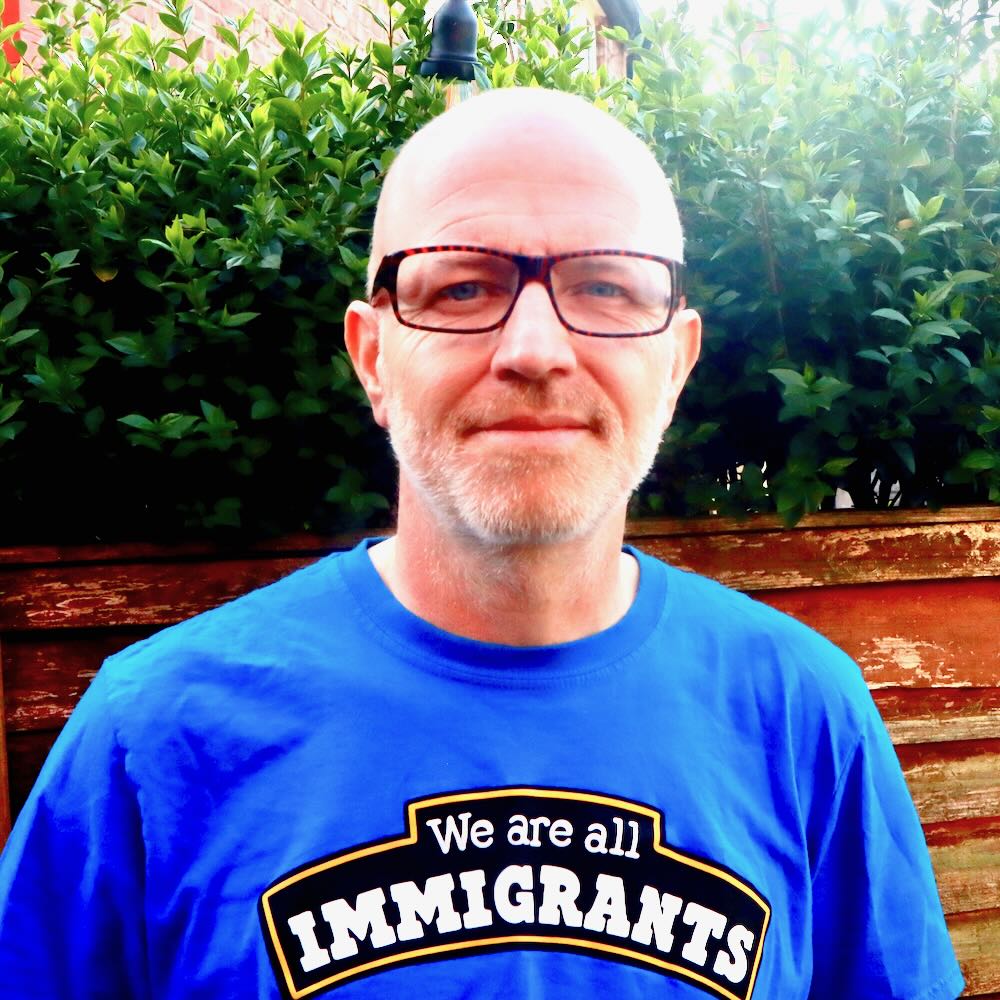 Chorlton Park
Miles Walton
Born in Salford, Miles has been living in Chorlton Park for 10 years and used to be solid Labour until it dawned on him that if you want Green, you gotta vote Green. Outside of Green activism, Miles is a radio DJ, gig goer and photographer.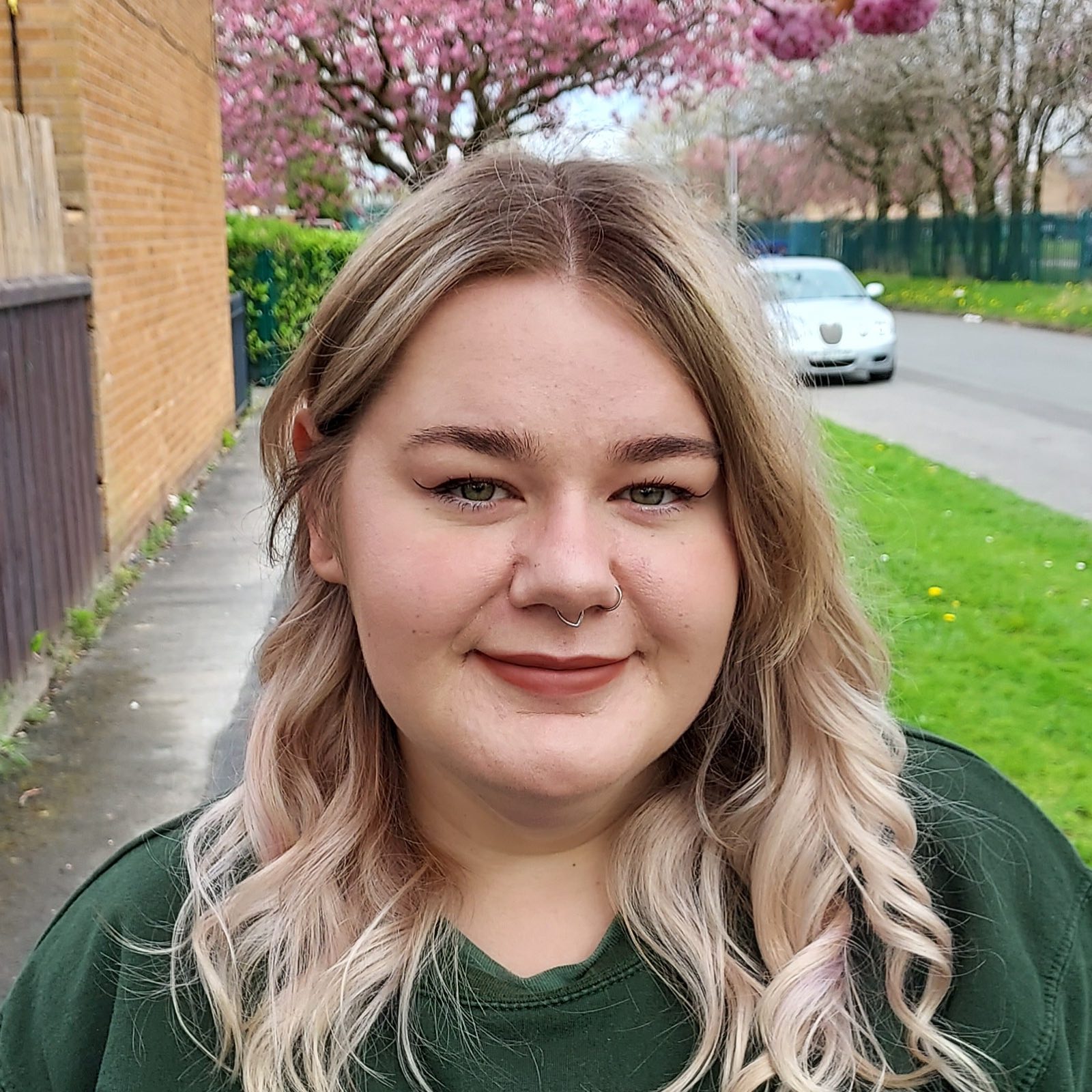 Clayton & Openshaw
Billie Nagle
Billie is a special educational needs teaching assistant living in Manchester. Billie joined the Green party because she believes in protecting green spaces, taking action on climate change & affordable living. Other than the green party, Billie enjoys going to live music events, seeing shows and spending time with friends & family.
Crumpsall
Alison Hawdale
Alison is Manchester born and bred and has lived most of her life in this great city. She joined the Green Party two years ago and has worked hard to make sure Green issues are a high priority for Manchester City Council. Alison is a maths tutor, which leaves her time to campaign for Green jobs, a Universal Basic Income, and proportional representation which will allow every vote to count in every ward and constituency across the UK.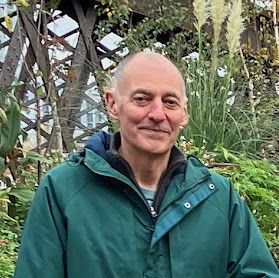 Deansgate
Chris Perriam
Chris was born in semi-rural Devon but soon became a city-dweller: first in Newcastle upon Tyne, now in Manchester where he's lived in the city centre since 2004. He is Chair of the Friends of Sackville Gardens volunteer group who work closely with Clean and Green Castlefield. He has a special interest in green economics, planning and development and non-traditional political solutions to local problems.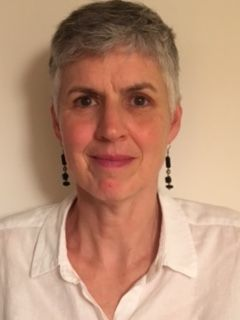 Didsbury East
Anne Guy
I have lived in Didsbury for over 20 years and I am an active member of the local community. My career was in the NHS, recently working at the Christie for over 12 years. I recently retired and am passionate about conservation and maintenance of green spaces, volunteering in Didsbury Park and Chorlton meadows. I also volunteer with a dementia charity, Together Dementia Support.
I joined the Green Party because of my grave concern about the climate crisis. I am a cyclist and I would campaign to see the cycling and public transport infrastructure in Manchester vastly improved.
Didsbury West
James Young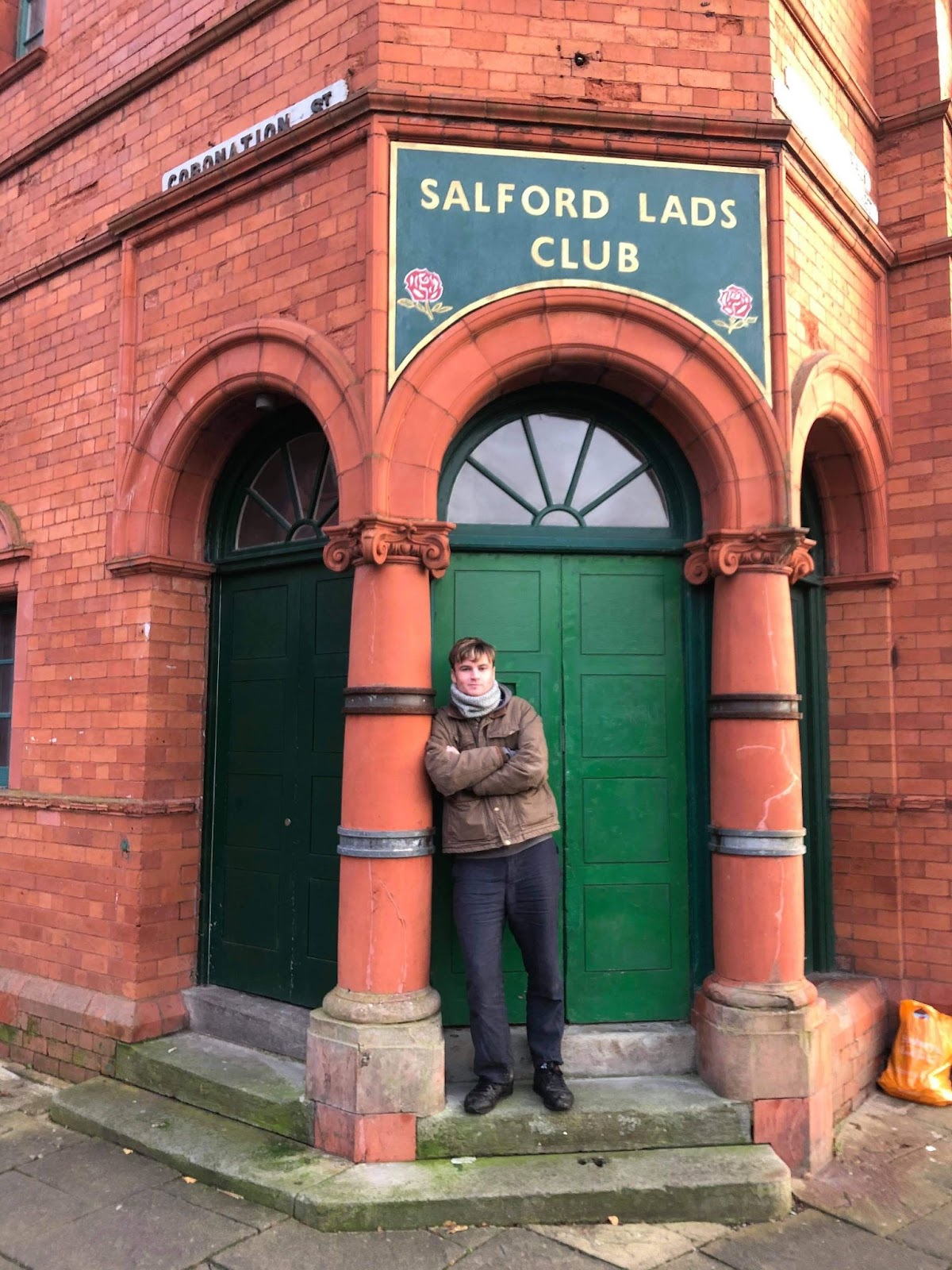 Fallowfield
Charlie O'Brien
I first connected with the Green Party as an eighteen-year old disillusioned with the two-party stalemate of British politics. Moving to Manchester in 2019 to study Film, I got involved with the Young Greens through university. Last year I helped out on Astrid's successful campaign in Woodhouse Park and got a taste for local politics. Now I am very excited to be standing as the candidate for Fallowfield.
If elected, I would work to champion the voices of Fallowfield residents alongside young people from the diverse groups which make up the local area. Through my active engagement within the community - as a volunteer at Mustard Tree and with social enterprise (Invisible) Manchester - I have seen how important it is to create spaces for cross-generational conversation which can truly enact change. As a volunteer at Platt Fields Market Garden I would be committed to protecting our green spaces and creating more.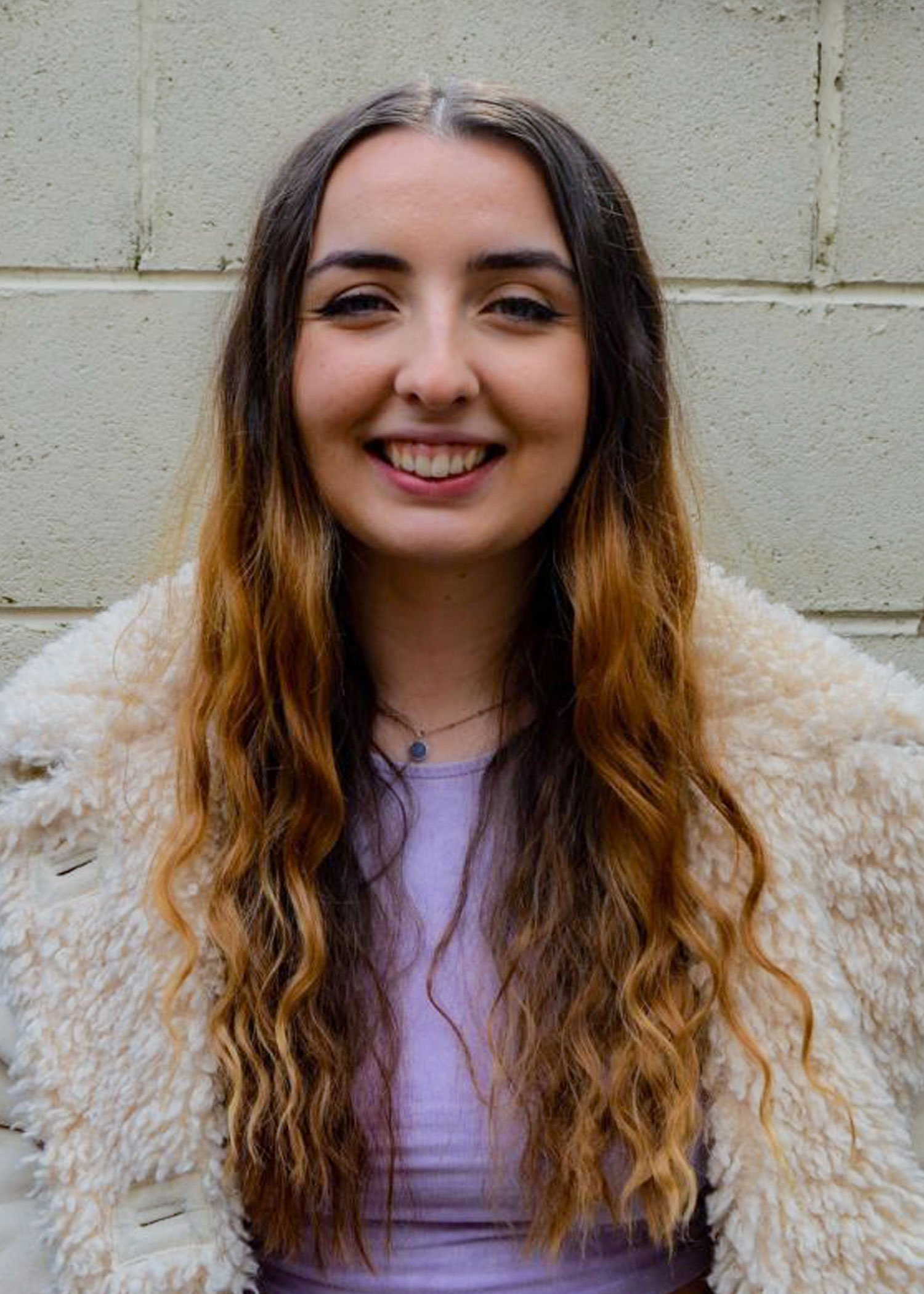 Gorton and Abbey Hey
Natasha Turner
Natasha is a recent graduate in Geography the University of Manchester. Natasha grew up in Gorton and attended school in Denton. She became interested in the Green Party after learning how unfair the British political voting system is, as well as becoming inspired to get involved after the results of 2016. Her interest also stemmed from her love of geography and desire to protect the planet. Besides studying, Natasha follows Manchester City FC and enjoys spending time with friends.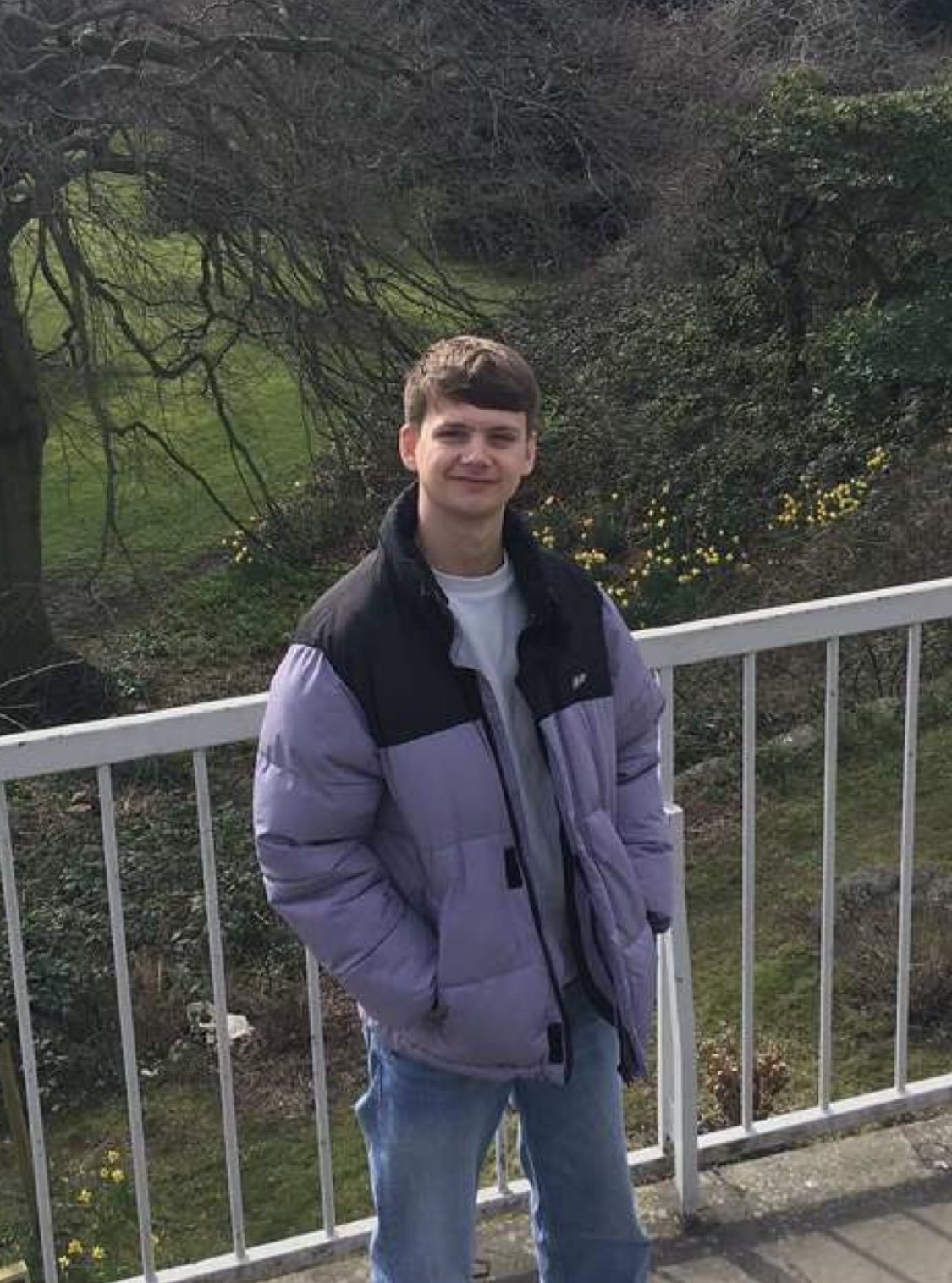 Harpurhey
Sam Cook
My name is Sam and I am an enthusiastic young Green Party member standing as a council candidate for Harpurhey.
I am passionate about our local area and do not believe this Labour-led council is currently doing enough across Manchester to keep our green spaces protected and our streets clean.
You will often find me picking up litter in the Miles Platting and Harpurhey regions of our city, as well as voicing my ideas for a better society.
My interests include protecting biodiversity, environmental engineering and green economics.
Higher Blackley
Vicky Matthews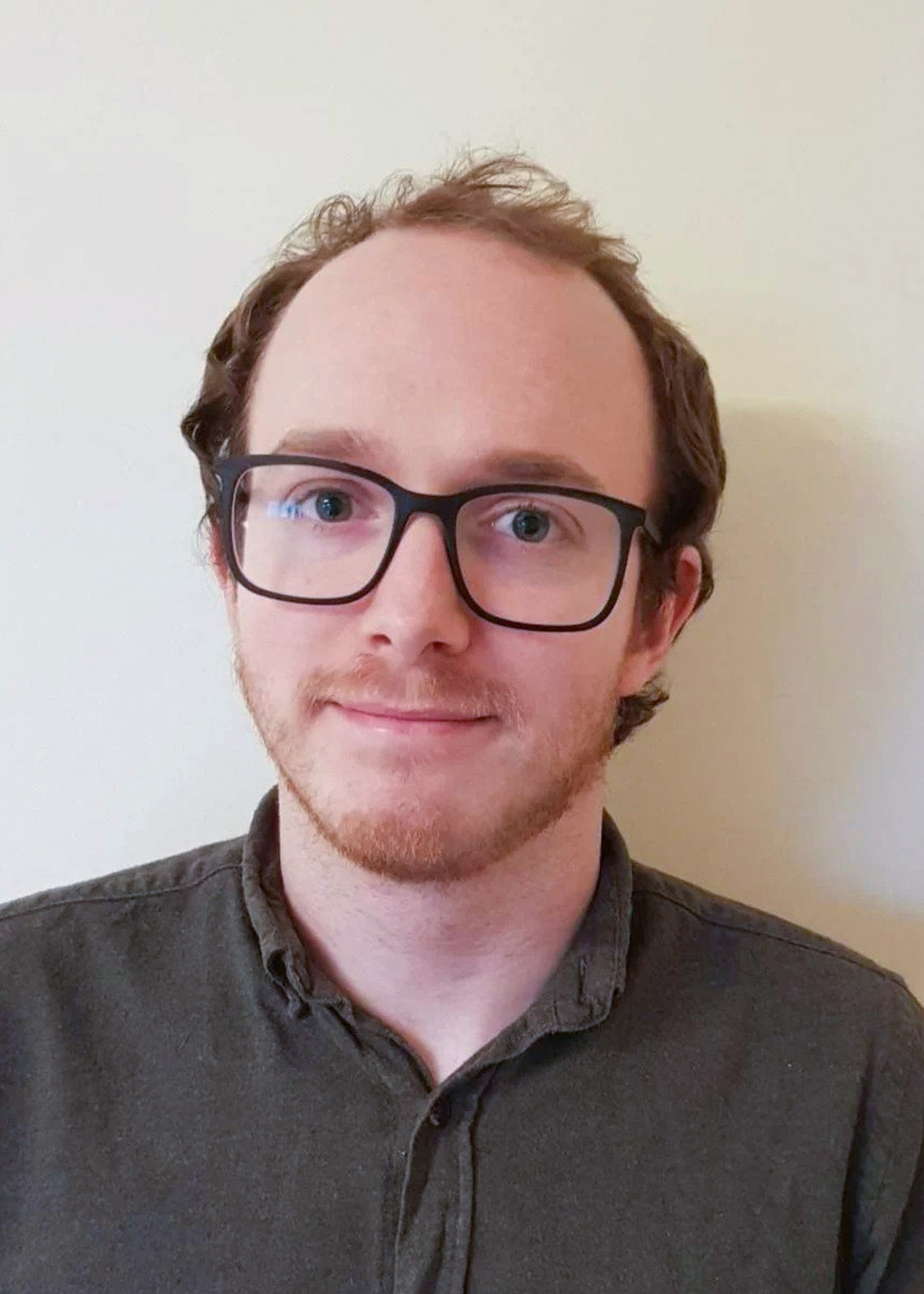 Hulme
Chris Ogden
Chris is a journalist and media professional who currently works in communications for the Vegetarian Society. He also works as a freelance football commentator. Chris' priorities if elected would include expanding Manchester's supply of social and affordable housing and helping our city's independent artists and venues recover from the COVID-19 pandemic. Outside of the Green Party he enjoys playing video games, watching live music, and following the fortunes of Norwich City FC.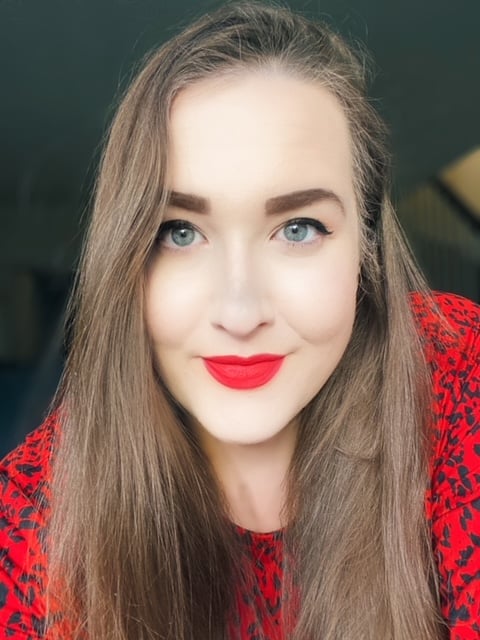 Levenshulme
Amanda Gardner
Hi, I'm Amanda and I'm delighted to be standing as your Green Party candidate for Levenshulme this year.
Levenshulme has paved the way for so many community projects with a green focus - the indispensable Inspire centre, conservation of the Fallowfield loop and local parks, as well as the ongoing campaign for safe and active travel to name a few. I'm proud to live and raise my children in an area of Manchester that's committed to a progressive and sustainable future.
If elected, Amanda would continue the good work of local active transport community groups and ensure our walking and cycle paths were a well-connected, convenient and safe means of travel around our great city, as well as furthering our campaign to make Levenshulme train station accessible for prams and users with decreased mobility.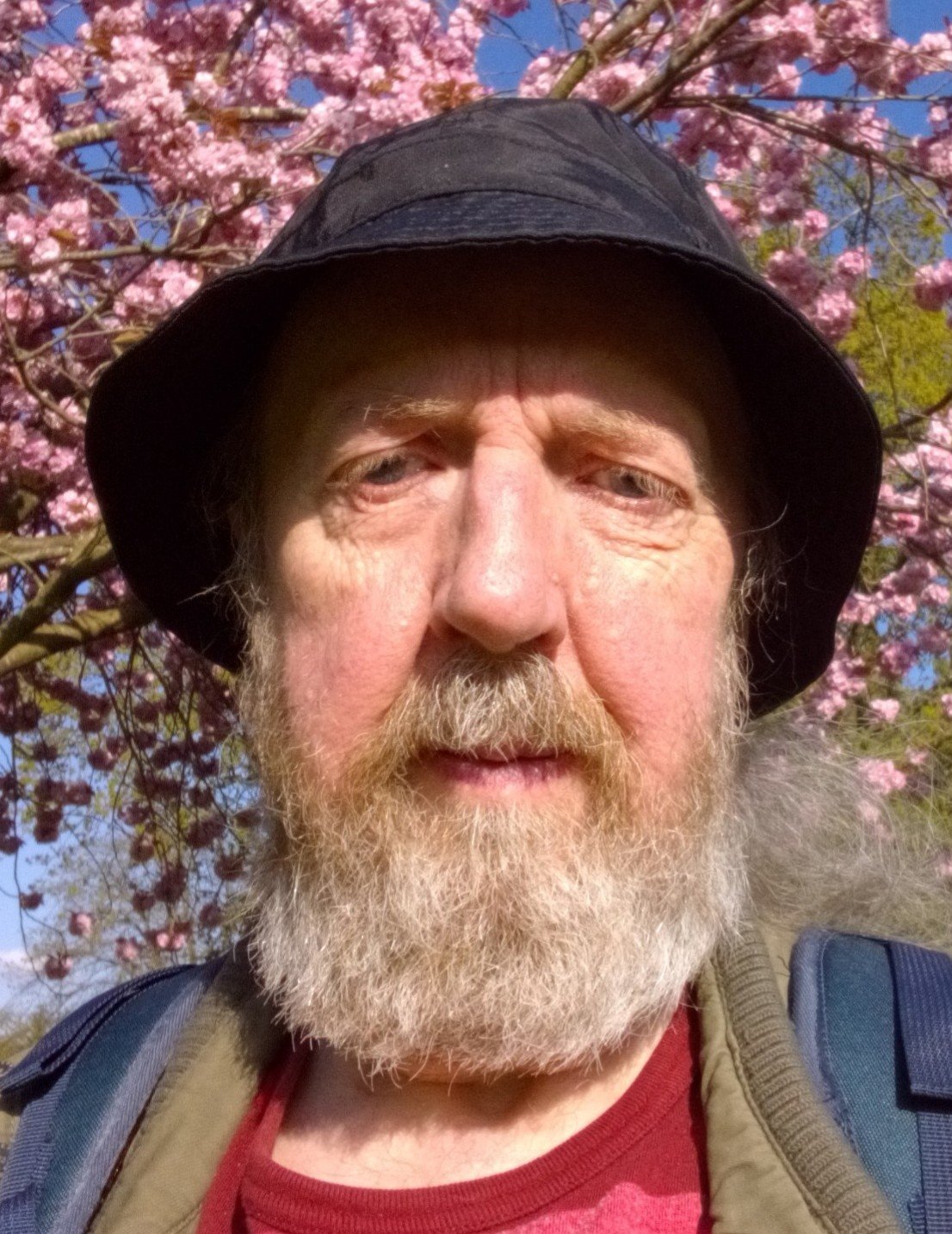 Longsight
Bernard Ekbury
Bernard has either worked or lived in Longsight for nearly 40 years, six of those as a benefits advice worker in the ward. He is also a former chair of the Manchester Environmental Forum. As well as assisting local residents, Bernard's priorities if elected would be reduction in air pollution from street traffic and the health problems that causes, more truly affordable & social housing and seeing Manchester make faster progress towards its zero carbon climate change target. He enjoys playing online strategy games, is a member of a Manchester writer's group and studies Tai Chi as a martial art, all of which, since retiring, he has plenty of spare time for.
Miles Platting & Newton Heath
Jonathan Mbay Kazemb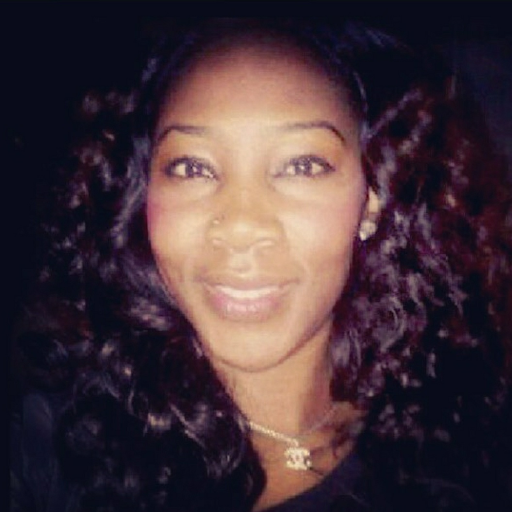 Moss Side
Thirza Amina Asanga-Rae
Thirza is a Nigerian born British National who spent her entire youth growing up in south Manchester. She began her career in railway services and operations before her passion for activism took her into full time representation with trade unions. She now works as a community organiser lead for Greater Manchester Tenant Union in Moss side and North Manchester where she addresses issues around racism, housing, disrepair, antisocial behaviour, the impact of AirBNB properties and the erosion of family housing.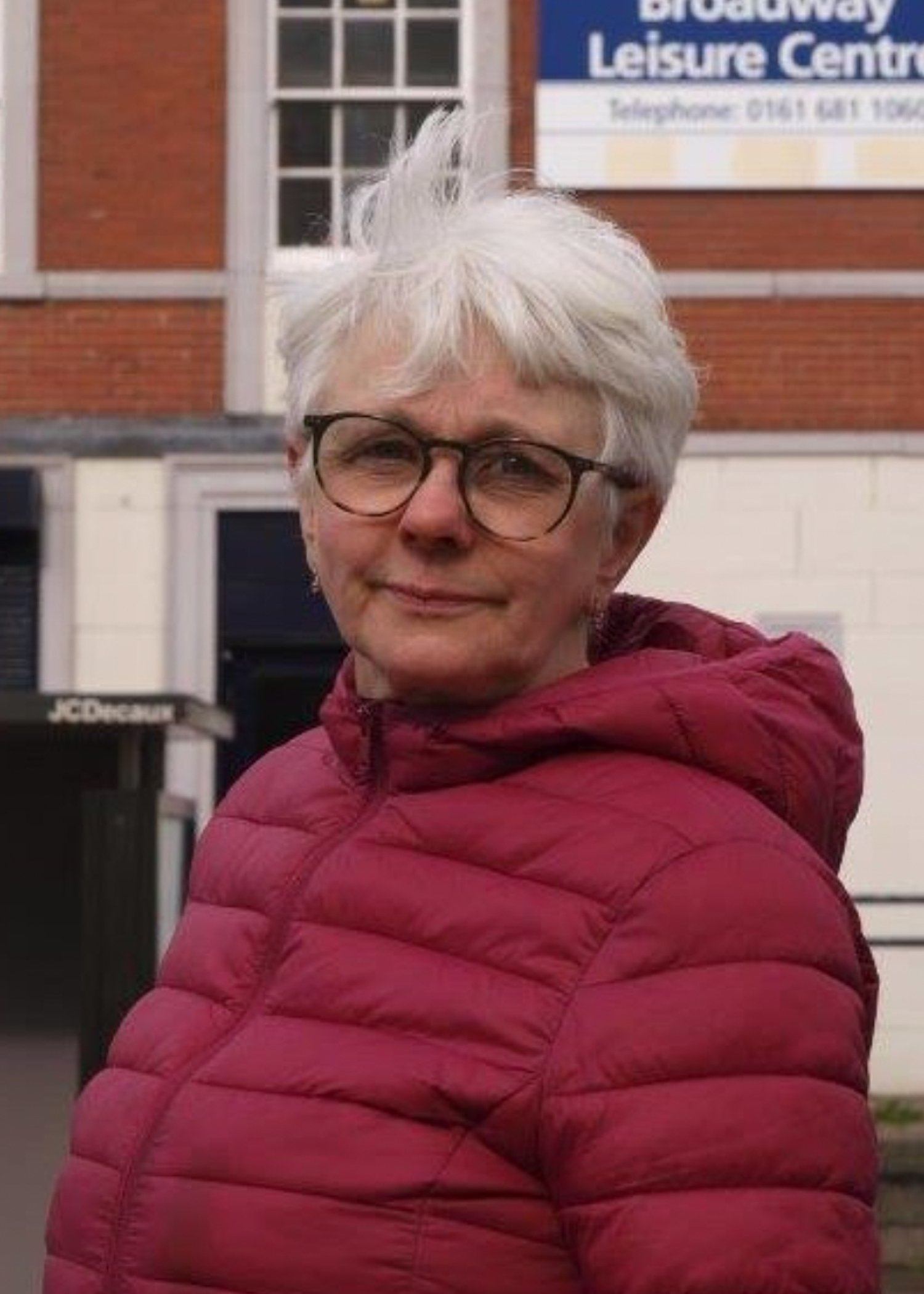 Moston
Diane Kosandiak
Diane has lived in Manchester all her life and in Moston for the past 26 years. Being part Ukrainian, the last few months have focussed feelings a bit on what is important in life, family, community, principles, all worth standing up for. As a Green Party candidate she wants to promote the values that matter to her, a sustainable future for our children and a fair delivery of services that recognises every Mancunian should expect affordable housing, efficient, integrated transport, care and conservation of green spaces. As your local Councillor she would honestly and robustly represent all the people of Moston and New Moston, from the small businesses on Moston Lane and Broadway, to the individuals and families on Lightbowne Road, St Marys Road and Nuthurst Road.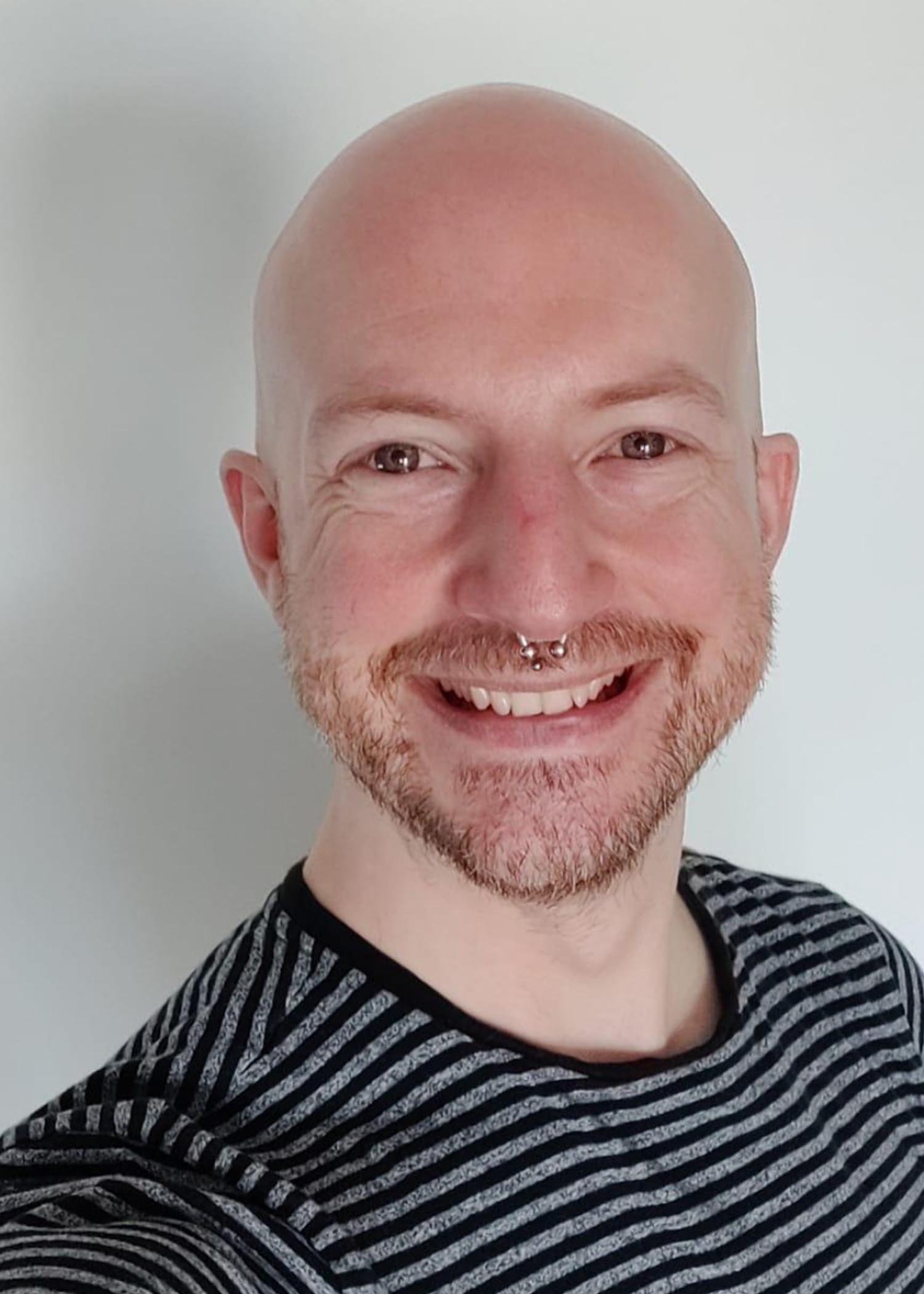 Piccadilly
Scott Robinson
Scott is the current Chair of Manchester Green Party and has lived in the City Centre for 6 years. If elected, Scott would work to champion Piccadilly residents and make sure their voices are heard. Whilst development is often centred in the city centre, Scott would hold the Council to account on its commitment to providing decent, affordable homes- not just homes for the above average earner.
As a member of the LGBTIQA+ community, Scott would work with councillor colleagues to protect the Gay Village, and make sure developers respect the history of the area.
Scott would also focus on: making sure streets were cleaned; recycling was expanded (including food waste); and active and public transport was prioritised in the City Centre.
Scott would work to increase green spaces and protect existing ones. He would also work to increase pedestrianisation, to make a city centre a place that prioritises people, rather than cars.
Rusholme
Dennis Pirdzuns
Hi, I'm Dennis and I came to Rusholme in 2019 when I started to study at the University of Manchester. I got to know the neighbourhood as both vibrant and laid back, a great mix of different people from students to seniors with young families in between. My favourite places are the parks like Birchfield and Whithwort. What I also love about Rusholme is that it is just close enough to the city centre for a fun night out but far enough to be still calm and cosy. In 2021, I moved a couple of streets further West and only learned later that I live in Moss Side now. But I still feel just as home as in Rusholme.
Although I am not a local, Rusholme and Moss Side are in many respects very similar to where I grew up in Germany: a multifaceted, multicultural, urban neighbourhood that is attractive yet still affordable to live in. Similar are also the chances and challenges for the local community. Seeing it in my hometown and here in Rusholme, I know, it is not all sunshine and roses. Rents go up while houses keep crumbling, community centres scrape by and local volunteers need to pick up the slack, local shops close down, while shiny outlets are opened elsewhere. But I also know that it is in the power of local people to improve their neighbourhoods and with it the lives of those with whom they share it. And I know that diversity is a strength that can foster creativity, solidarity and an open mind.
I cannot promise that I can solve all problems that people in Rusholme are facing - and neither can the other candidates. What I can promise, however, is to listen to the local communities and speak up in Town Hall on the things that matter to the people in Rusholme.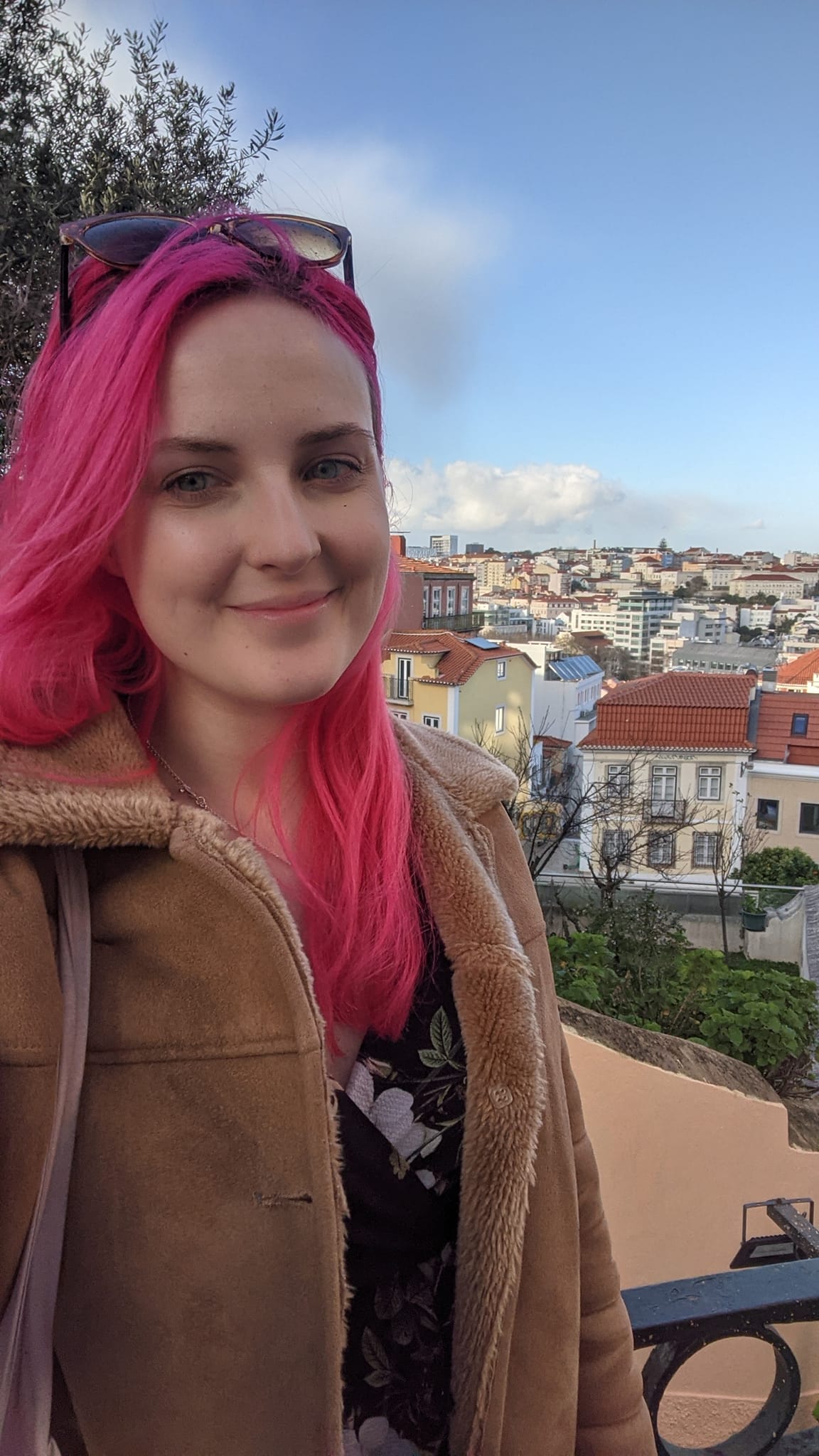 Whalley Range
Laura Potter
Laura is a marketing and campaigns freelancer in the charity sector. She has worked for Mind, Citizens Advice, as well as the Co-op Foundation here in Manchester. She's lived in Whalley Range since 2021, having spent many years in London and growing up in the South-West of England. She has campaigned for change as part of local parties in these areas, too.
Laura is standing for the Green Party in Whalley Range because she passionately believes in affordable housing and public transport, as well as protecting our green spaces.
But the Green Party isn't just another political party. We support a new and radical kind of politics that is far more transformative than you'll see elsewhere. We're leading the way on climate action AND an equal society. We believe that threats to economic, social and environmental wellbeing are all part of the same problem, and one of these issues cannot be solved without solving the others too.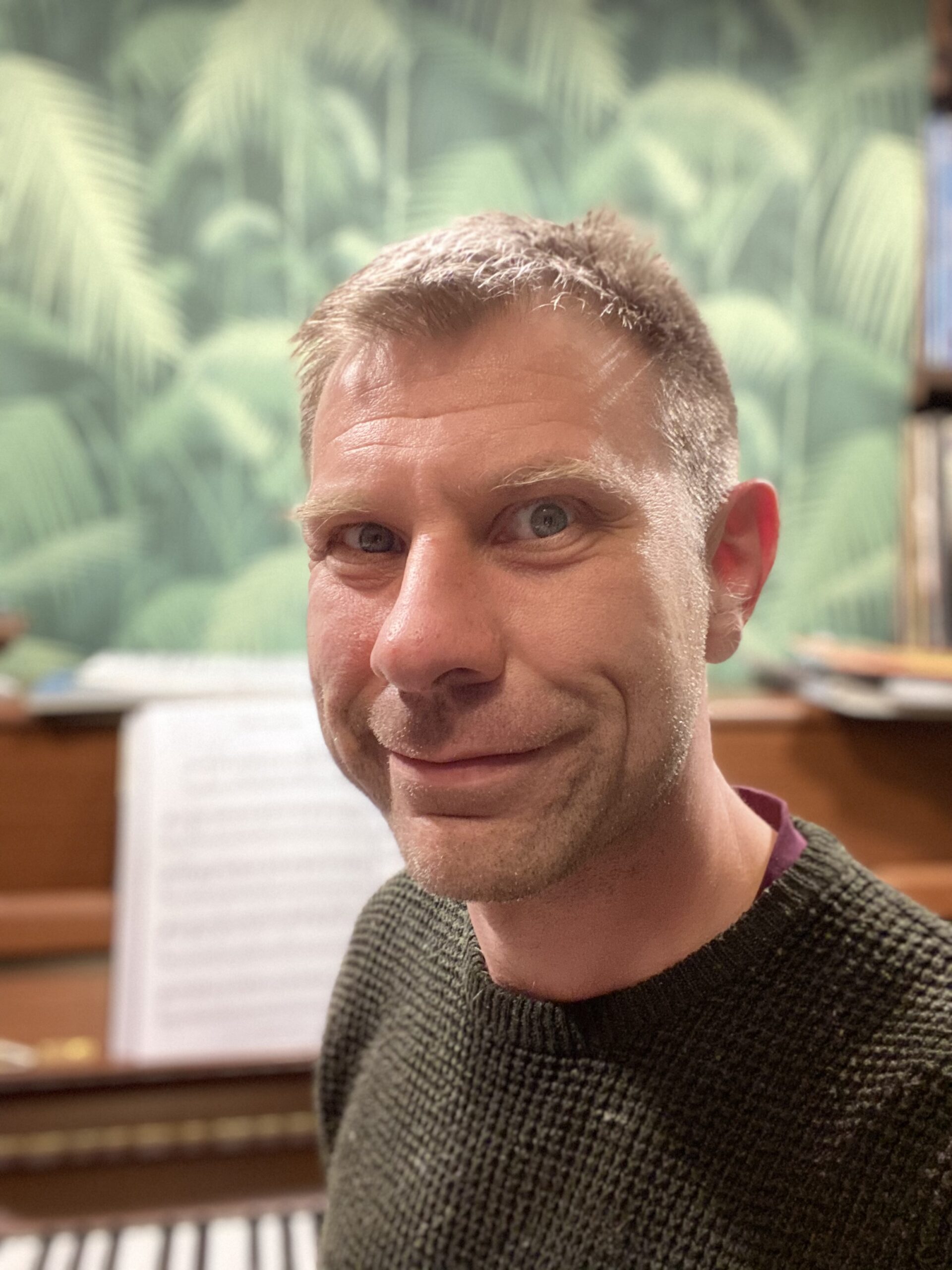 Withington
Sam Easterby-Smith
Sam is a creative technologist, software developer, and clockmaker. He has lived in Withington since 2012 and joined the Green Party in 2016.
Sam is particularly focussed on walking, cycling and public transport and ensuring that our streets are safe and livable for people. He is a firm advocate for building sustainable transport infrastructure from cycleways to railways, to achieve our long term climate and mobility goals.
His aims for Withington, Ladybarn, and the city in general are that we make the best of our urban space through building new parks, secret gardens, low traffic residential streets, and the pedestrianisation of shopping areas.