The government is hell bent on forcing through an extreme, No Deal Brexit which will cause genuine harm to the most vulnerable people and put years of progress on environmental protections in danger. Deal or no deal, the climate emergency doesn't respect borders – the UK needs a strong, Green voice in Parliament more than ever.
We are fielding candidates in all five constituencies in Manchester, to ensure that everyone has the chance to vote Green.
There's no need to vote tactically in Manchester, and every vote for a Green candidate sends a clear message to the establishment parties: Yes to Europe, no to climate chaos.
You can find out about your candidates below. All our candidates are standing on The Green Party's 2019 Manifesto. Click here to read it, and find out more about our policies.
Manchester Green Party is working all year round - not just at election time. If you'd like to find out more and get involved, click here. Also, if you're able to, please support our Crowdfunder.
Born and bred in Broughton, I am an environmental scientist by profession and have worked on environmental and energy projects across Europe during the past three decades. I also helped to write the Green Party's current Energy Policy.
It has not been the science, the engineering nor the technology that has been holding back the fight against environmental degradation or climate change. Rather, it has been the short term political expediency exercised by those currently in power that has brought us to the precipice that we now face.
The only way to overcome this, as well as securing social justice for everyone, is to end the Conservative/Labour cartel that has held sway in Westminster for the past century.
Between 2017 and December 2019, there will be some 2,500 people in Blackley & Broughton becoming eligible to vote in a General Election for the first time, and I want them and everyone else to have the Green Party option in this election and in every future election.
An active member of the Green Party since 2012, I have helped to build on and develop the Green Party's activities across Salford, Greater Manchester and the North West region. I have been the Green Party's Election Agent in Salford since 2014, as well as being the Green Party's Election Agent for the Greater Manchester Mayoral Election in 2017 and the North West's Election Agent for the European Parliamentary Elections in 2014 and, most recently, in 2019 helping Gina Dowding to become the first Green Party MEP for the North West.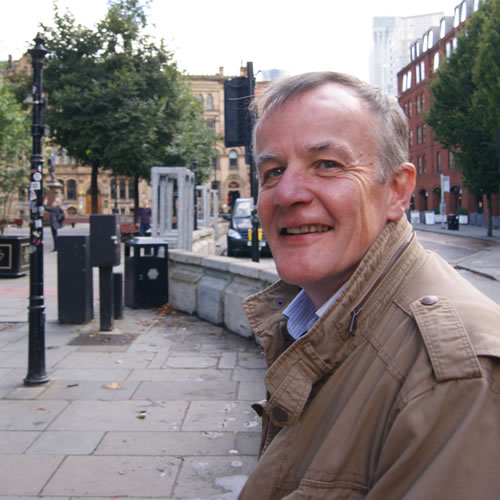 As someone who had always had a keen interest in politics, I had felt that I wasn't the 'right' sort of person to actually enter the political arena. But I think that it is unacceptable that we live in a society when after austerity we have legal aid decimated so that access to justice is unfairly impacted.
I think it's unacceptable that so many children live in poverty, with teachers having to wash clothes and feed children, often whilst they – along with nurses and members of our emergency services are forced to rely on food-banks. I'm appalled to see our police numbers slashed, along with the fire brigade – all the while our huge corporations avoid tax.
A further green voice in parliament and implementing key green policies around austerity, legal aid and properly funded public services can help bring about much needed change.
I have been very distressed over the last few years to see the way our elected MPs act, often disregarding the best interests of their constituents to follow the party whip and vote with their party for their own careers.
I love that the Green Party want to see the whip system abolished and that they encourage their representatives to actually fight the corner of those they represent. Manchester Central has seen too little of this fight for what we believe in and I would welcome the opportunity to put this right.
I want to be elected to be a true representative for my constituents.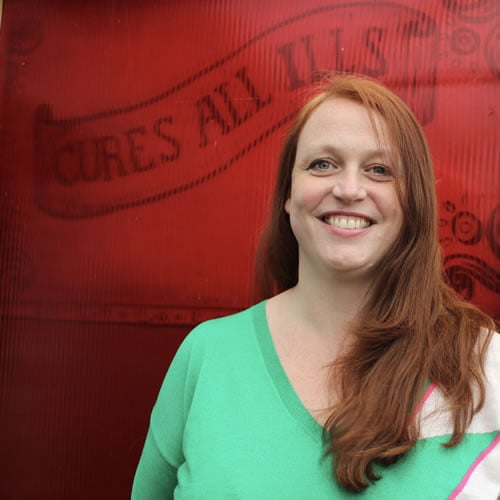 Our two biggest threats are the crisis in our democracy and our endangered environment. If these are safeguarded first, everything else would follow – jobs, equality and hope for humanity. The Green Party understands this best and is leading new ways to approach these problems.
The Green Party is willing to collaborate with other parties and has shown the way.
As citizens, our access to a healthy democracy has been severely eroded and we've reached a critical point. Governments and politicians are swerving accountability and acting in brazen self-interest. I am fully committed to electoral reform and The Green Party's vision of a Citizen's Democracy as well as the Green New Deal.
At a local level, having lived in the Gorton constituency since 2000 I understand local issues.
I stood in the last two local council elections, because I believe in the principle of people having a choice to support the Green Party and to increase our visibility nationally.
My mother was one of the original Greenham Common peace camp women, I went there as a child, as well as the CND star marches of the 1980s. This taught me much about direct action and the power of very different groups working together respectfully for a common goal.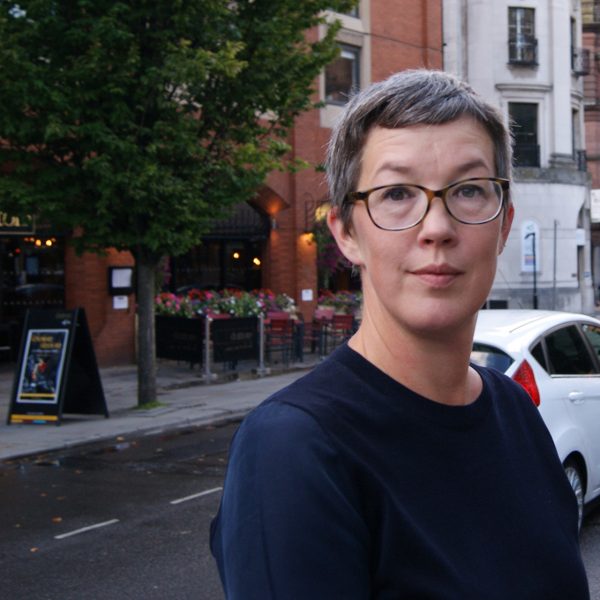 I have always been a tireless campaigner, using my working and unpaid time to challenge injustice in the UK. From three years at a national workers' rights campaign and running the Stop AIDS Campaign during my time at the University of Manchester, to supporting vulnerable people at Cornerstone Day Centre and a safehouse for trafficked women.
I am honoured to be representing the Green Party in Manchester Withington and for the opportunity to bring my skills, of holding politicians to account and delivering real change, to the constituency.
I am passionate about tackling inequality, securing better quality of life for all and protecting our future. I'm fed up of watching the Conservatives hold our political system in deadlock, whilst continuing to ruin lives through their harmful policies, and Labour leadership be unable to oppose a failing government. We need a change.
I last stood for the Green Party here in 2015 when we increased our votes five-fold, securing our highest ever percentage here. I am excited to be standing again whilst we are seeing a Green surge across the country as people are waking up to immediate threat of climate change.
There's no more important time to be voting Green.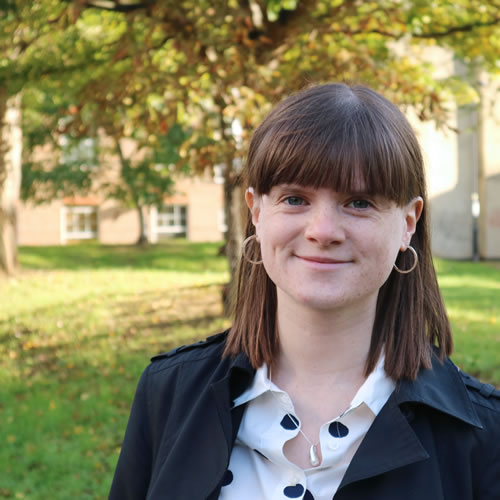 Wythenshawe and Sale East
Having lived in and around Manchester all my life, I am immensely proud to have been chosen as the Green Party Parliamentary Candidate for Wythenshawe & Sale East. I have lived in Wythenshawe for 16 years and campaign on local issues here all year round.
I would be honoured to represent Wythenshawe & Sale East in Westminster, fighting for climate chaos mitigation and the protection of our public services.
I have been an Operating Department Practitioner at Wythenshawe hospital for the past 11 years and have experienced first-hand the effects of Tory-imposed austerity on NHS services.
I am a passionate defender of true democracy at the grass roots level, which is why you will find me most weekends actively asking Wythenshawe residents about their concerns.
According to the IPCC, we have only 11 years left in which to drastically reduce our greenhouse gas emissions in order to avert the worst of climate chaos.
Climate breakdown is the single biggest threat to today's society, and we need action now!